Learn how to make your own unique pair of shoes in our One-Day Shoe Making workshops.



These classes offer an unique experience to create your own pair of stunning bespoke shoes in our signature style, by up-cycling vintage Japanese kimono fabrics. No previous experience required as you will be expertly guided through each stage by designer Hetty!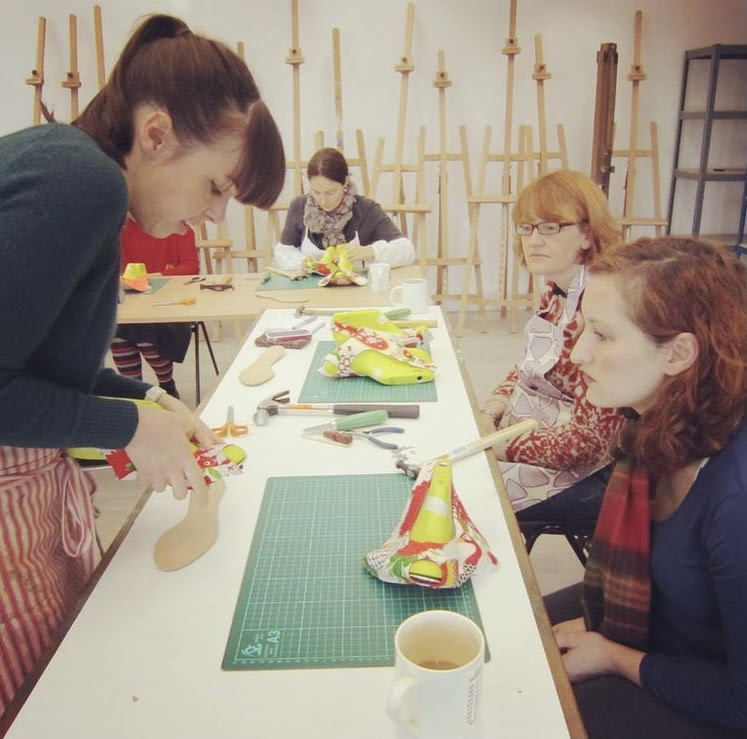 You can choose from 4 different shoe styles to make which include a heeled slingback, a flat ballet and two types of heeled sandal. Over email you will decide before the session and choose the fabric for your unique shoes.

As well as selecting your fabric, you will choose the heel shape and leather to cover it, and the inner sock inside your shoe. On the day you will learn the lasting process where you mould the upper over your last to create the shoe shape. You will experience how to attach the sole and what to look for when picking your heel. You will be provided will all the tools and compoenents you will need for your shoe making experience.
Contact Hetty if you would like to suggest a date or see our private shoe making day where you can specify a date and have the workshop in your home if more convenient. The class runs from 10am-5pm, based at Hetty's home studio in Maidstone, Kent (around an hour from London). Please book your space using our SHOE MAKING BOOKING link.
If you are interested in bringing a group to your own private workshop just ask Hetty to arrange a date to suit you. It is a unique experience for a hen party, group of friends or colleagues looking for a new skill to learn or simply a fun day out.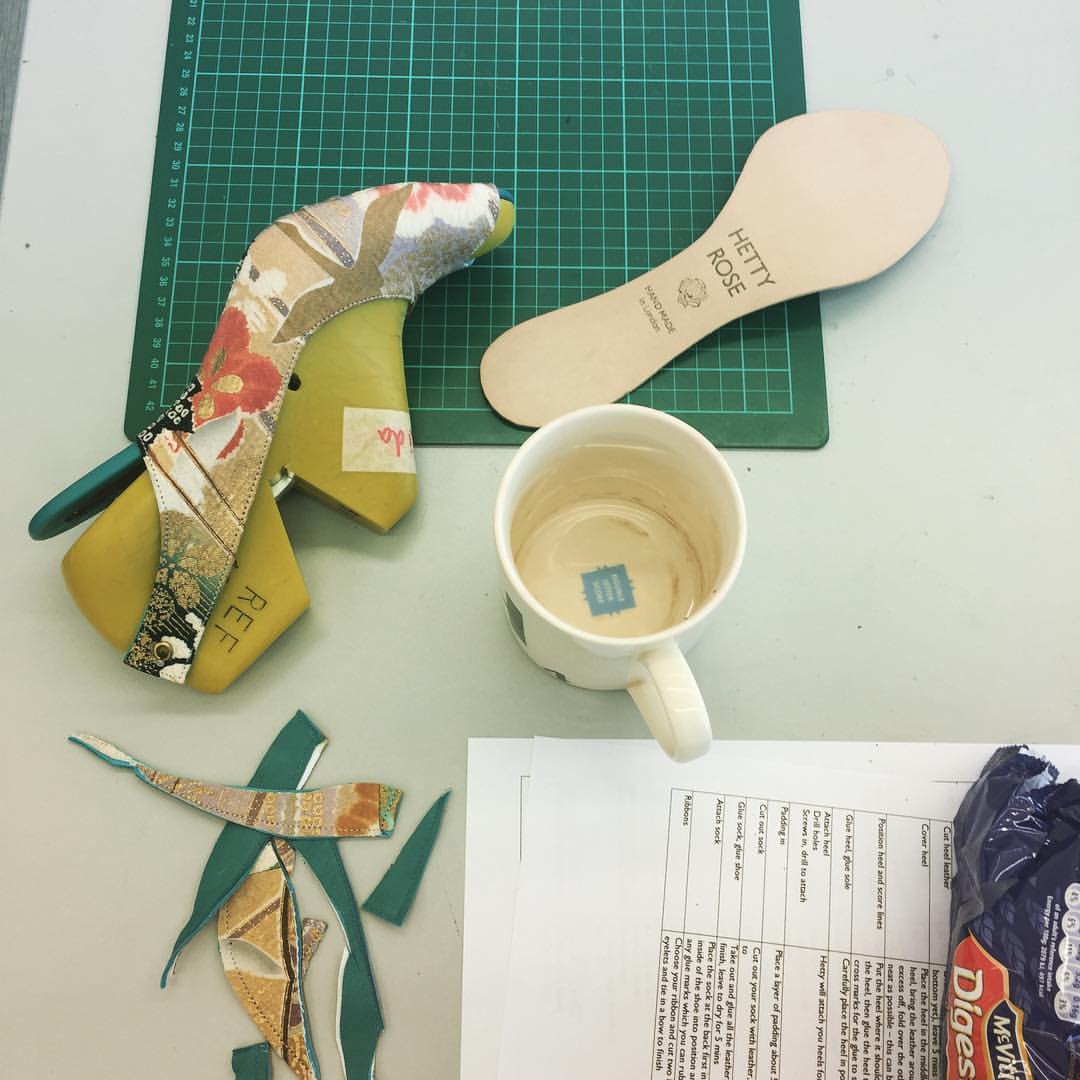 Book your shoe making experience here.